---
Plasma Chamber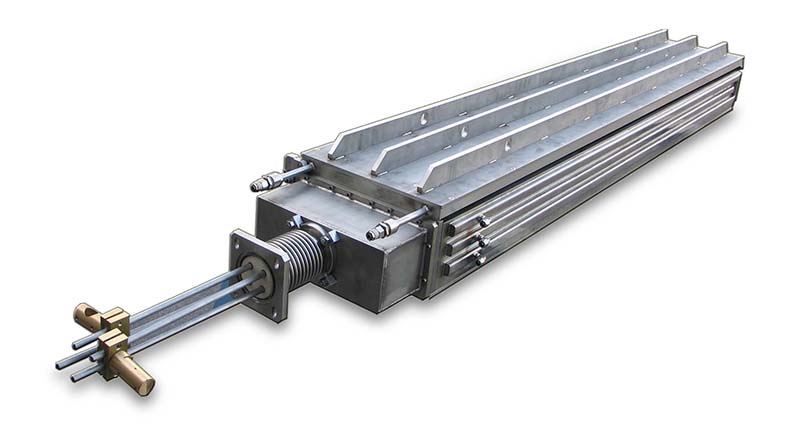 Installable inside any under vacuum chamber for metallization or any other coating, it gives you the possibility to treat materials up to a speed of 1000 m/min. The particular design of the chatodes (chatodes built from a full piece) together with the robustness of the structure guarantees an absolute stability of conditions during running.
MAIN CHARACTERISTICS
Web width up to 4500 mm
Chamber completely built in stainless steel
Chamber completely openable for easy cleaning
N.1 group of electrodes (chatodes). The electrodes are kept at constant temperature through cooling water. Cathodes built from a full piece of stainless steel (no welding system).
N.1 system of magnets mounted on the cap of the chamber in order to focalize and strengthen the plasma in the area where the film passes
N.1 gas adduction system placed on the film entrance side
N.1 connector for vacuum to be inserted between the plasma chamber and the metallizer chamber. This connector allows to reach the plasma chamber at atmospheric pressure.
---