---

LUCENT Project – Low Power Pulse Corona Generator
LUCENT Project - Low Power Pulse Corona Generator
Project: "LUCENT – Low power pUlsed Corona gENeraTor"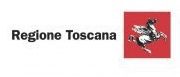 The "Corona" generators provide a high sinusoidal output voltage, which is applied between an electrode and a roller, with a grounded dielectric coating, over which the film runs.
The voltage applied to the electrode is such that the so-called "corona effect" forms between the electrode and the roller.
To obtain a uniform "corona" discharge along the entire length of the electrode, minimal power is required, but this low speed power can over-treat the film making it unsuitable for further processing.
The present project solves the problem, feeding the discharge electrode not in a "continuous way" but with "voltage packets" which ensure a uniform discharge with a variable duty cycle and cadence.
---
---