---
Membrane Roofing System MR-1000
Roof Membrane System mod. MR-1000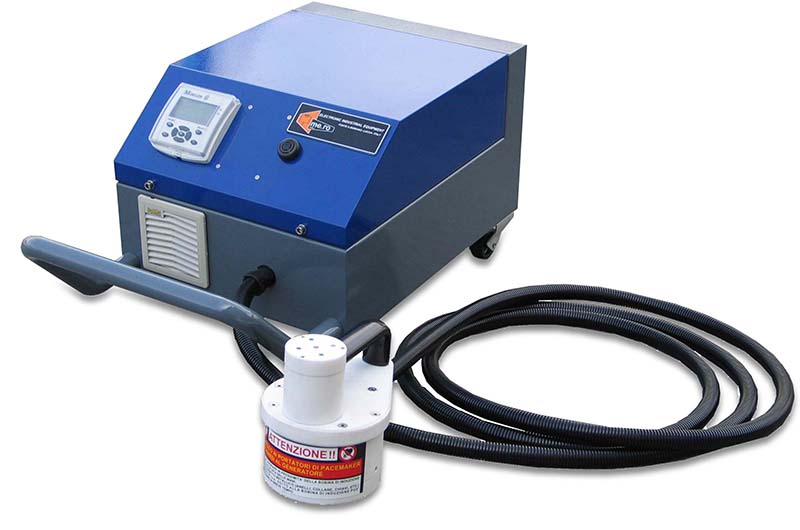 A new revolutionary system for fixing the water proof membranes on the roof of the buildings.
The system is based on the principle of the induction.
Through induction the membrane is welded on the metallic disks positioned on the roof.
The system is highly innovative and allows a water test positioning of the membrane on the roof.
The thing in fact that differentiates this system from the traditional ones is the fact that the membrane does not need to be perforated.
MAIN CHARACTERISTICS
High efficiency of the generator thanks to the configuration of the power circuits and the use of special power modules.
Electronic protection of the power modules against short circuits.
Automatic adaption to various load conditions.
Special design of the induction head for lowering the welding time.
Special detection system for easier localization of the steel disk.
Special High Voltage low losses cable connecting the generator to the induction head.
Possibility to set the working power and the welding time.
Setted power kept strictly constant during welding time.
Electromagnetic (EMC) compatibility in accordance with EN-55011 and EN 50082-2 standards.
---
---