---
Surface Tension Liquids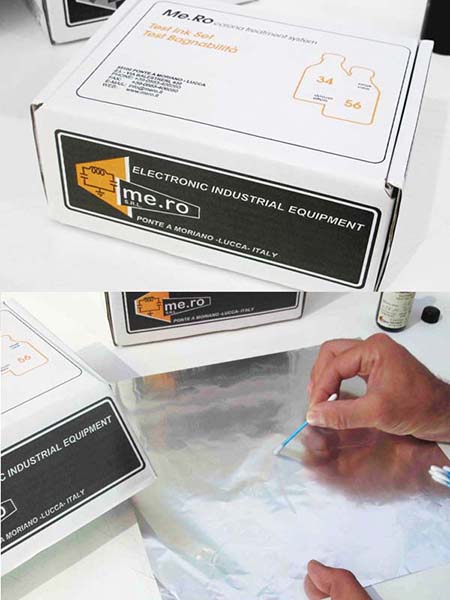 Once having treated the plastic materials, it is very important to understand with precision the treatment level obtained. An incorrect measurement of the surface tension can lead to production problems and waste of material. Our liquids guarantee an exact value and help you to avoid errors in the following steps of production.
MAIN CHARACTERISTICS
Prepared in accordance to the standard ASTM D2578
TESTING PROCEDURE
The test has to be carried out in environment conditions of 23 °C and relative humidity of 50 %
The test consists in applying to the film surface, by use of a cotton swab. A thin layer of liquid. If the layer is immediately forming small drops, try the liquid which has the next lower level value and so on, until the layer spread on the surface remains intact for at least 2 seconds. The value of the bottle which contains this liquid is the equivalent of the surface tension value in mN/m or Dynes/cm.
ATTENTION
Do not mix the liquids. For instance: by using the same cotton swab for different tests. For each test you must use a different cotton swab.
Close the bottles after you have finished the test.
---
---