---
Converting corona system
New Corona Treater Model UUC HI (Converting Industry)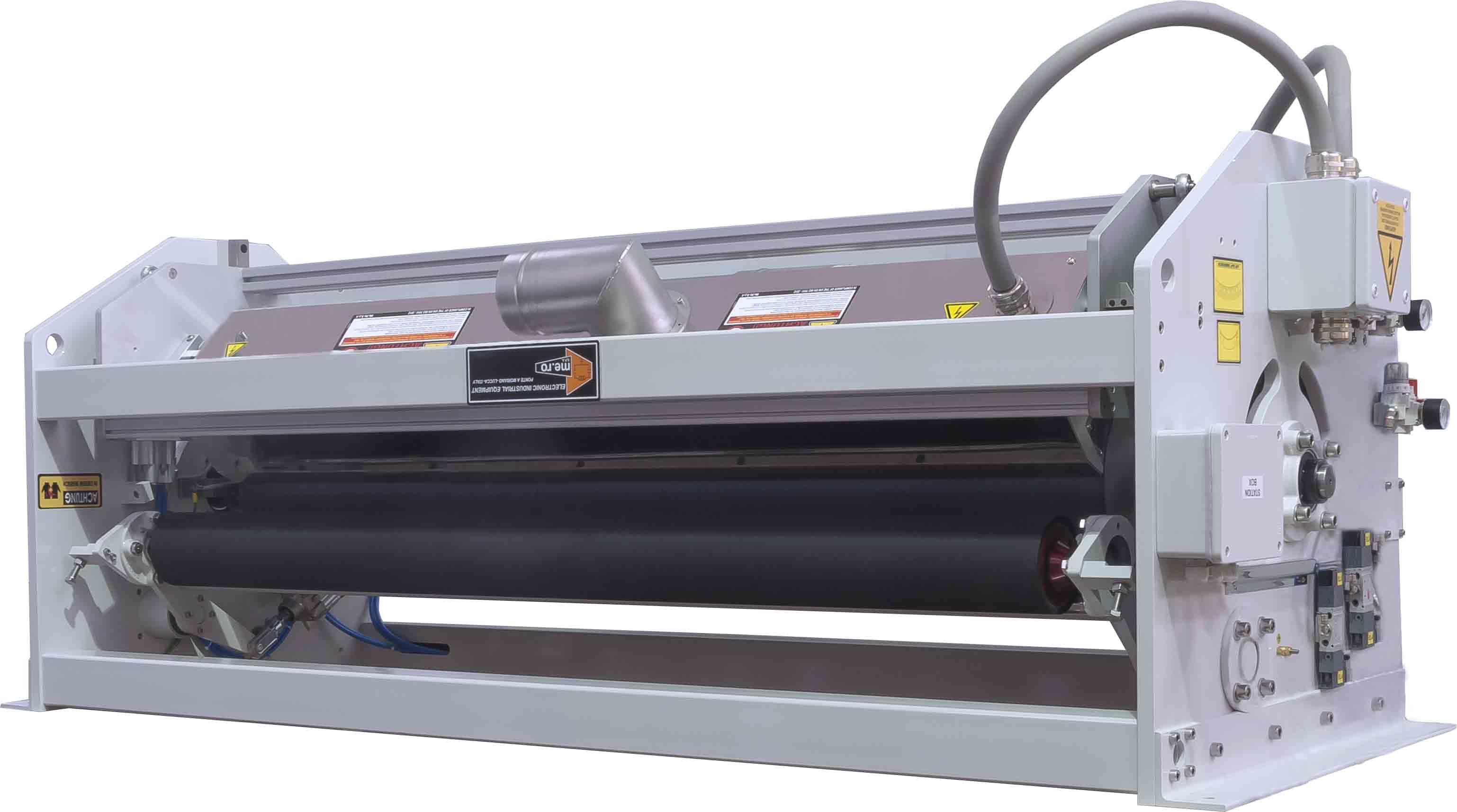 Me.Ro present new model of the universal corona treatment station for plastic and metallized films; usable on Printing and laminating machines with working width up to 4000mm.
Corona dischage group
Discharge Bars in special ceramic material with profile specifically
designed for Me.Ro. S.p.A.
New holding system for the ceramic bars. The new system is extremely
robust and allows to eliminate completely the insulating materials used
before. The only insulating material used are ceramic insulators easy
to clean. System completely immune from humidity in the air.
This characteristcs makes it suitable to the use in any environment
condition (tropical environments).
Possibility of easy replacement of the single ceramic bar. Down time
drastically reduced. Possibility of easy dismounting of the complete
discharge group for a more accurate cleaning procedure.
Air-GAP
New Air-GAP setting system through micrometric screws. The new
system makes the Air-gap setting operation easy and fast. Pneumatic
opening of the discharge groups for an easy inletting of the web.
Corona discharge roller
Corona roll in aluminium/steel covered with special ceramic coating
high thickness to guarantee a longer life and a great resistance to the
discharge attacks (ozone).
The roll can be mounted installed on special bearings for easy rotation
or supplied with extended shaft for motorization.
Rolls statically and dynamically balanced.

Safety devices:
– High Voltage inlet on a lateral side with a special system that allows
a fast and easy removal of the HV cable.
– Proximity sensors enabling switching to ON state of the generator
only when the discharge bars are in correct working position.
– Corona roll rotation sensor.
– Construction conform to EC standards.
Universal discharge station brochure
---
---