---
Blown film corona system
Corona Treater Model BT-BTL( Blown Film Industry)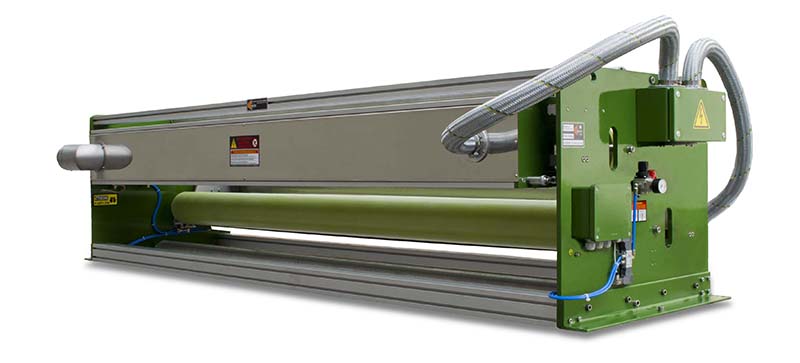 This is the answer for all your treating problems in the blown film industry. The particular design of the electrodes (any electrode is kept in working position through big isolators connected to a strong central beam) together with the stiffness of the structure guarantees an absolute uniformity of the gap during running. The treater can be equipped with segmented electrodes instead of full ones in order to avoid treatment in particular areas.
MAIN CHARACTERISTICS
Web width up to 3500 mm.
Specific power (energy density) kept strictly constant during running.
Corona roller covered in special silicon sleeves (other coatings can be supplied upon request)
Special electrodes in aluminium. The construction is made to guarantee uniformity of the gap. The electrode is infact connected to the structure not on the lateral sides but in many points on the upper beam of the station. This allows an easy expansion when running.
Possibility to have segmented electrodes. The segments can be individually moved away from the corona roller. The construction system is done in a way that allows an easy and fast setting of the partialization during a production change and moreover guarantees an absolute stability of the chosen position of the segments during running.
High stiffness of the structure holding the electrodes. Another important point for the stability of the air-gap.
Easy air-gap regulation from outside the hood containing the electrodes.
Electrodes opened pneumatically for easy webbing up.
Rollers statically and dinamically balanced.
Speed sensor mounted on one corona roller.
Safety switches close down the power supply in case of accidental opening of the hood containing the electrodes.
Electromagnetic (EMC) compatibility in accordance with EN-55011 and EN 50082-2 standards.
OPTIONALS
Possibility to install also full electrodes in stainless steel.
---
---