---
Plasma Station
PLASMA STATION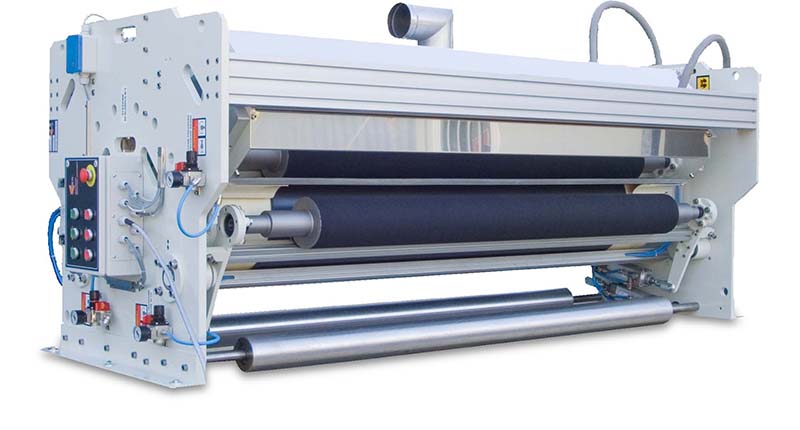 Installable on extrusion lines and converting lines, it gives you the possibility to treat all types of substrates. The particular construction allows to obtain a very low residual Oxygen concentration under the discharge.
MAIN CHARACTERISTICS
Able to treat one or two sides of the web
Web width up to 4000 mm.
Specific power (energy density) kept strictly constant during running
Special management of the gas or mixture of gas to be blown under the electrodes
Pre chamber before the discharge chamber where a different gas can be blown in order to have a pre elimination of the Oxygen
Ceramic bars electrodes or metallic electrodes depending on the substrate to be treated
Special blowing system for the mixture of gas under the electrodes
Discharge roller covered in silicone rubber or ceramic
The discharge roller can be mounted installed on special bearings for easy rotation or supplied with extended shaft for motorization
Possibility to use the system as a standard corona
Easy removal of discharge groups through fasteners for easy cleaning and maintenance
Easy air-gap regulation through few points in easy access position
Discharge groups opened pneumatically for easy film inletting
Rollers staically and dynamically balanced
Safety switches shut down the power supply in case of accidental opening of the hood containing the electrodes
Electromagnetic (EMC) compatibility in accordance with EN-55011 and EN 50082-2 standards.
---