---
MR\AP 4..10k IGBT
Atmospheric plasma generator-IGBT Technology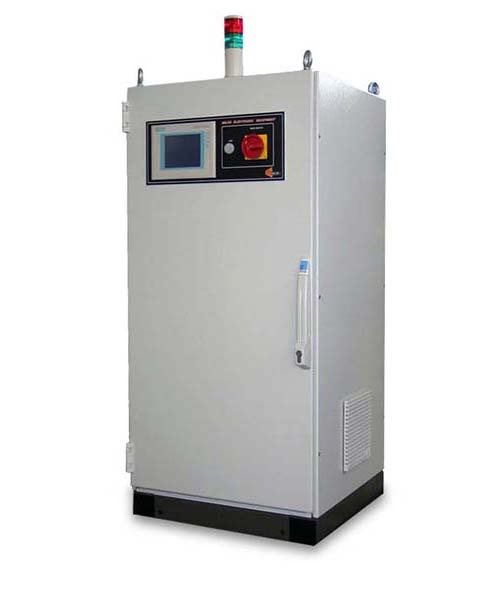 The new generation plasma generators represent the new industrial standard for this type of device.
The IGBT modules installed in them, featuring high switching speed with low losses, combined with the configuration of the power circuits, ensure high performance and complete self-protection in the event of accidental overloads.
Unquestionably, these generators, together with a sophisticated terminal operator and the new plasma station, represent the most up-to-date state of the art for Atmospheric Plasma Treatment.
MAIN FEATURES
High Efficiency thanks to the configuration of the power circuits and the use of IGBT modules.
Electronic protection in the short circuit proof inverter power modules.
Electronic protection against any short circuits at the high voltage output.
Automatic adaption to various load conditions.
N°3 output power control modes: manual mode, automatic mode (SPEED), automatic mode (SPECIFIC POWER Wmin/m2).
Universal supply voltage 3 x 380-400-415-440-460-480 V (without need for a network transformer).
Construction according to norm EN-60204-1.
Electromagnetic compatibility (EMC) in accordance with norms EN-5511 and EN-50082-2.
Monitoring, display of operating values and alarm signaling by a special Touch Screen terminal operator.
OPTIONALS
Fieldbus connection to production process ASI/PROFIBUS/CAN OPEN/DEVICE NET
---
---