---
3D Plasma
Generator "solid-state" Model MR/PJ 600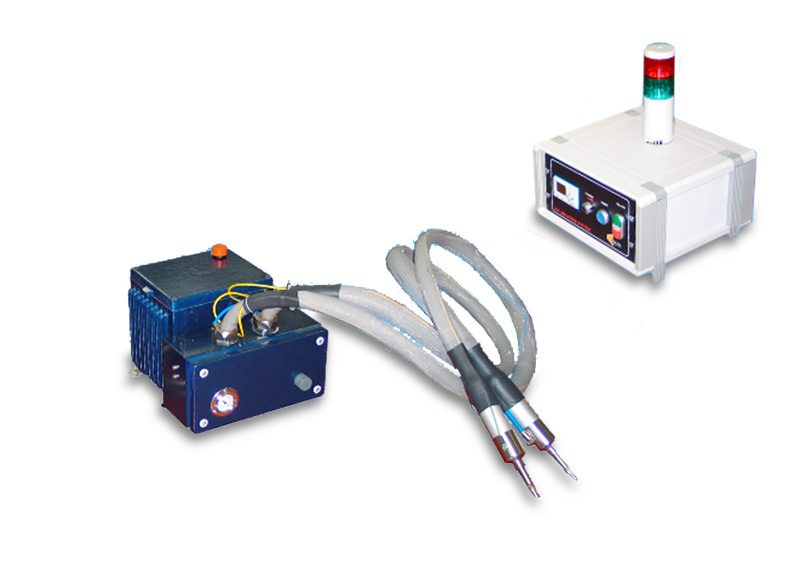 You want to increase adhesion on your products, but the conventional corona is not the solution because of geometrical problems?
In this case the answer is the plasma treater of ME.RO for tridimensional objects.
The new generation discharge generator represents the best industrial standard for this type of device. The -MOSFET- modules installed in it, featuring high switching speed with low losses, combined with the configuration of the power circuits, ensure high performance and complete self-protection in the event of accidental overloads.
Unquestionably, this generator, together with a sophisticated operator terminal and the new plasma guns, represent the most up-to-date state of the art for plasma equipment.
TECHNICAL CHARACTERISTICS:
High efficiency thanks to the configuration of the power circuits and the use of -MOSFET- modules
Electronic protection in the short-circuit proof inverter power modules.
Sinusoidal output wave-form
Automatic adaption to various load conditions
Single phase supply voltage 220/240V (without need for a network transformer)
Construction according to norm EN-60204-1
Electromagnetic compatibility (EMC) in accordance with norms EN-5511 and EN-50082-2
Monitoring, display of work magnitudes and alarm signalling by special operator terminal PLC
Portable, compact, air-cooled generator
Remote-controlled start-stop
---
---